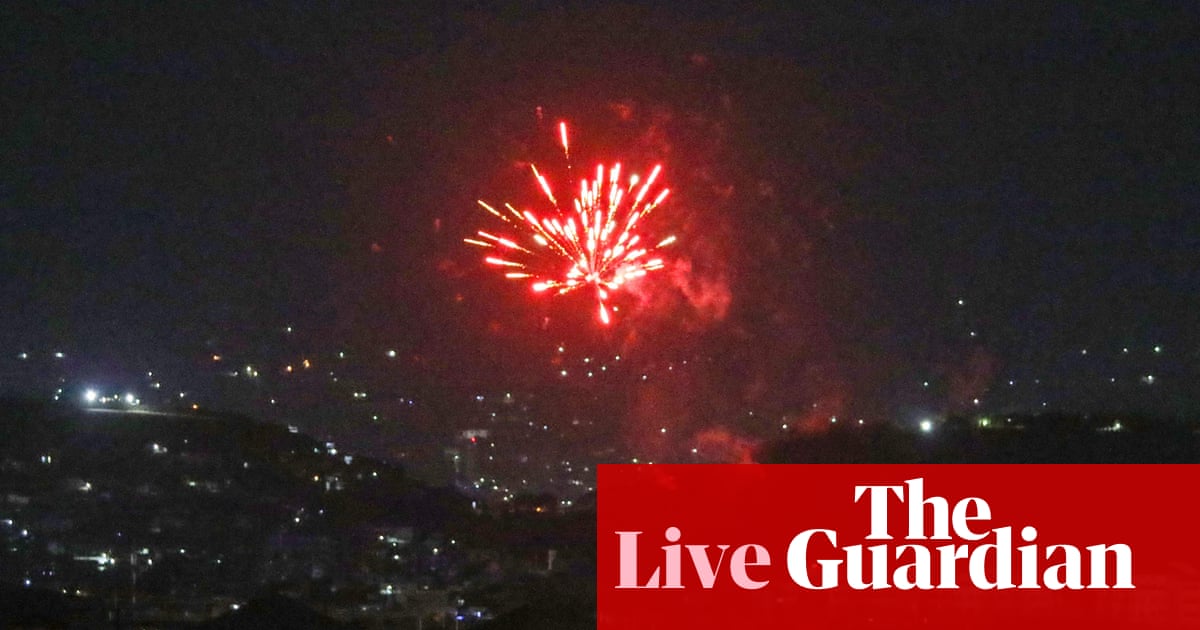 In case you missed it: The Australian government's newly appointed adviser on resettling Afghan nationals has predicted the "residual trauma" among those fleeing Taliban-controlled Afghanistan will be "amongst the highest levels of any groups we've ever resettled".
Paris Aristotle, the co-chair of an advisory panel announced on Monday, also said he welcomed signals from the government that it was open to taking more than the 3,000 Afghan nationals it initially pledged to accommodate by June next year.
"If the government decides to do that, I am absolutely confident that we have the capacity to do it well," he said of an increased intake.
Aristotle said the new panel would focus immediately on how to help people who were airlifted out of Kabul over the past two weeks to access trauma and mental health services in Australia and to sponsor family members who were left behind in Afghanistan.
In an interview with Guardian Australia, he said the evacuees left Afghanistan "under very high pressure contexts where there was an extraordinary amount of anxiety, fear and desperation just about being able to be granted a visa, let alone getting yourself to the airport safely, getting past the gates and so forth".
"The residual trauma for the group will be probably amongst the highest levels of any groups we've ever resettled historically," he said:
CBS News Hour correspondent Jane Ferguson has reported on the veterans trying to help Afghans leave the country.
She goes into a bit of detail about what is has been like:
If you are lucky enough to have someone to vouch for you, the likelihood of getting in is so much higher. The sad reality is that the rules have become so blurred. It's very much so about luck and about connections.

When it became clear that battlefield allies risked being left behind, non-US government volunteers stepped in, as an army of American veterans and activists fought to ensure it was American partners in combat who made it through first.
The report is well worth watching here.
US senator Ben Sasse has sent an email out with the subject line: Sasse Statement on Shameful American Exit .
Sasse, a Republican senator for Nebraska, argued last week that the US should take more time to withdraw. "Damn the deadline. The American people are not going to surrender our fellow citizens to the Taliban. Americans want us to stay until we get our people out, and so do our allies," he said.
In his statement this evening Sasse said:
This national disgrace is the direct result of President Biden's cowardice and incompetence. The President made the decision to trust the Taliban. The President made the decision to set an arbitrary August 31st deadline. The President made the decision to abandon Bagram Air Base. The President made the decision not to expand the perimeter around Karzai International Airport. The President made the decision to undermine our NATO allies. The President made the decision to break our word to our Afghan partners. The President made the decision to tell one lie after another as the crisis unfolded. The President made the morally indefensible decision to leave Americans behind. Dishonor was the President's choice. May history never forget this cowardice.
Illinois senator Tammy Duckworth, a Democrat and and retired US National Guard lieutenant colonel, has called for an investigation into "the rapid collapse of the Afghan government and forces after two decades of American investment of resources and troops, and why we were unable to better anticipate it."
In a statement, Duckworth said:
Now that our airlift operations have concluded and the next phase of evacuation without US troops on the ground begins, the US Senate Armed Services Committee should quickly begin investigating the rapid collapse of the Afghan government and forces after two decades of American investment of resources and troops, and why we were unable to better anticipate it.

I will push for that investigation to be both swift and comprehensive, and moving forward I will do everything in my power to ensure the mistakes made by Administrations of both parties—as well as Congress—over the last 20 years that made this evacuation necessary in the first place are both learned from and never repeated."
Jamie Harrison, chair of the Democratic National Committee, has released a statement saying:
Today marks an historic moment in our nation's history. After thousands of lives lost and trillions spent, President Biden accomplished what no president has been able to – ending a 20-year-long war.

We are thankful for the brave service members, diplomats, volunteers, and their families who have sacrificed so much to successfully carry out one of the largest airlifts in US history, protect the American people and deliver justice for the September 11 terrorist attacks.

While the Biden administration will continue to work to ensure safe passage for any Americans, Afghan partners, and foreign nationals who want to leave Afghanistan, President Biden has kept his promise and brought our service members home, and ended our nation's longest war, once and for all."
The US military disabled scores of aircraft and armoured vehicles as well as a high-tech rocket defence system at the Kabul airport before it left Monday, a US general said.
AFP: Central Command head General Kenneth McKenzie said 73 aircraft that were already at Hamid Karzai International Airport were "demilitarised," or rendered useless, by US troops before they wrapped up the two-week evacuation of the Taliban-controlled country.
"Those aircraft will never fly again… They'll never be able to be operated by anyone," he said.
"Most of them are non-mission capable to begin with. But certainly they'll never be able to be flown again."
He said the Pentagon, which built up a force of nearly 6,000 troops to occupy and operate Kabul's airport when the airlift began on August 14, left behind around 70 MRAP armoured tactical vehicles – which can cost up to $1 million apiece – that it disabled before leaving, and 27 Humvees.
The vehicles "will never be used again by anyone," he said.
The US also left behind the C-RAM system – counter rocket, artillery, and mortar – that was used to protect the airport from rocket attacks.
The system helped fend off a five-rocket barrage from the Islamic State on Monday.
"We elected to keep those systems in operation up until the very last minute," before the last US aircraft left, McKenzie said.
"It's a complex procedure and time-intensive procedure to break down those systems. So we demilitarise those systems so that they'll never be used again."
The Pentagon has said it is investigating reports of civilian casualties from a drone strike on Sunday in Kabul, but is 'not in a position to dispute' accounts from the scene of nine people from one family being killed, including seven children:
CNN's Clarissa Ward reports that, according to a Taliban source, Islamic State members are "melting" into the Taliban:
For the first time since 2001 there are no American troops in Afghanistan after the United States completed the evacuation of most of its citizens and thousands of at-risk Afghans.
Reuters has compiled this explainer on what happens now:
What happens to Americans and at-risk afghans left behind?

The Biden administration has said it expects the Taliban to continue allowing safe passage for Americans and others to leave Afghanistan after the US military withdrawal is completed. But there are concerns about how those citizens will be able to leave if there is no functioning airport.
Tens of thousands of at-risk Afghans, such as interpreters who worked with the US military, journalists and women's rights advocates, have also been left behind. It is unclear what their fate will be but officials are concerned that the Taliban may retaliate against them.

The Taliban have pledged to allow all foreign nationals and Afghan citizens with travel authorization from another country to leave Afghanistan, according to a joint statement issued by Britain, the United States and other countries on Sunday.

What happens to Kabul airport?

For the past two weeks, the US military has been securing and operating Kabul's Hamid Karzai International Airport with nearly 6,000 troops. The Taliban are in talks with governments like Qatar and Turkey to seek assistance to continue civilian flight operations from there, the only way for many people to leave Afghanistan.

Turkish Foreign Minister Mevlut Cavusoglu said on Sunday that repairs need to be made at Kabul airport before it can be reopened to civilian flights.

Turkey, which is part of the NATO mission, has been responsible for security at the airport for the past six years. Keeping the airport open after foreign forces hand over control is vital not just for Afghanistan to stay connected to the world but also to maintain aid supplies and operations.
In case you missed this photo earlier – the last US soldier to leave Afghanistan:
In his speech on Tuesday evening in Washington, US secretary of state Antony Blinken laid out a five-component plan for America's future engagement with Afghanistan.
These five components were:
The US will continue to help any American citizens who want to leave to do so and will continue to help "eligible" Afghans to do so. The commitment "has no deadline", Blinken said.
The US's diplomatic operations in Afghanistan have been suspended and moved instead to Doha. ""A new chapter of American's engagement with Afghanistan has begun. It is one in which we will lead with diplomacy," Blinken said, moments before saying the diplomatic presence had been moved out of the country.
The US will "maintain robust counterterrorism capabilities in the region". The US will engage with the Taliban in order to carry out counter-terrorism missions, but not rely on them. "Going forward any engagement with the Taliban will be driven by one thing only: our national interests," Blinken said. But "Every step we take will be based not on what a Taliban government says but by its actions".
The US will continue to send aid to Afghanistan and that aid will flow through a network of independent organisations, not the Taliban government.
Support for the Taliban "will have to be earned," said Blinken. The international community would hold the Taliban to their commitments to allow free movement for those who want to leave, and the Taliban would be judged on their actions – for example respecting women and minorities – not their words, he said.
A divided UN Security Council on Monday adopted a resolution calling on the Taliban to allow safe passage for those seeking to leave Afghanistan but did not mention the creation of a safe zone in Kabul, as suggested by the French president on Sunday.
Reuters reports that the resolution, which had 13 votes in favour and abstentions by Russia and China, also stressed the importance of maintaining humanitarian access, upholding human rights, reaching an inclusive political settlement and combating terrorism.
French President Emmanuel Macron said on Sunday that France and others were working on a UN proposal aimed at establishing a safe zone in Kabul to allow safe passage for people trying to leave Afghanistan.
Monday's resolution, however, did not refer to a safe zone. Instead, it "expects" the Taliban to keep its commitments "including regarding the safe, secure, and orderly departure from Afghanistan of Afghans and all foreign nationals."
The resolution did not specify any provisions to punish the Taliban if it failed to allow such departures or take the other steps it urged.
In a speech after the final US plane departed Kabul, US secretary of state Antony Blinken reiterated demand that the Taliban honour its promise to allow free passage, saying US support for the Taliban would need to be "earned" and would be conditional on "actions" rather than words.
Helen Sullivan here, bringing you the latest from Afghanistan as the US ends its longest-ever war and completes its largest-ever airlift.
Afghanistan is once again under the Taliban's control, and Afghans are uncertain as to what their leadership will look like this time around.
We'll bring you the news as it happens. In the meantime, here are the key developments from the last few hours:
US President Joe Biden has released a statement confirming the end of America's 20-year military presence in Afghanistan ."Now, our 20-year military presence in Afghanistan has ended," he said. "The past 17 days have seen our troops execute the largest airlift in US history, evacuating over 120,000 US citizens, citizens of our allies, and Afghan allies of the United States. Ending the mission as planned was "the unanimous recommendation of the Joint Chiefs and of all of our commanders on the ground", he said.
The Taliban celebrated in the early hours of Tuesday morning, firing guns into the air across Kabul. Spokesman Zabihullah Mujahid declared, "At 12 o'clock tonight, the last American troops left Kabul airport, on which account Afghanistan was completely liberated and independent".
Biden will address the nation on the afternoon of Tuesday, 31 August on the way forward, he said.
'American's work in Afghanistan continues' was the key message from US secretary of state Antony Blinken. In a speech – after which he took no questions – Blinken said that the US would continue to send aid to the country through independent organisations; would continue counterterrorism operations; has moved its diplomatic presence to Doha; would continue to get all Americans out who wished to leave, as well as eligible Afghans – a commitment that had no deadline, he said; and that western support for the Taliban would have to be "earned".
Kabul airport is without air traffic control services now that the US military has withdrawn and US civil aircraft are barred from operating over the country unless given prior authorisation, the US Federal Aviation Administration (FAA) said.
Western powers have been forced to accept the reality of the Taliban's control of Afghanistan as they swung behind a watered down UN resolution that says it "expects" the Taliban to honour a commitment to allow Afghans to leave the country and "requests" that Kabul airport be securely reopened, but falls short of demanding a UN-sponsored safe zone in the Afghan capital.
British troops and international allies could return to Kabul airport to help police a UN safe zone in the capital in order to allow safe passage for people trying to leave Afghanistan.
The White House said around 6,000 Americans have been evacuated from Afghanistan since 14 August.
Responding to repeated questions about civilian casualties from a drone strike on Kabul on Sunday, the Pentagon spokesman, John Kirby, said: "We are not in a position to dispute it right now, and … we're assessing, and we're investigating." The Pentagon insists that the target was an Islamic State car bomb heading for the airport, but reports from Kabul say there were many civilian casualties, including at least six children. Kirby said that the strike would be thoroughly scrutinised, but added decisions about such strikes had to be made very quickly because of the nature of suicide attacks carried out by Isis-K.
Politico is reporting that US commanders had planned to close gates at the airport on Thursday, fearing an attack, but chose to keep them open to allow the British to continue to evacuate. Hours later a suicide bomber detonated his explosive vest at the airport, killing nearly 200 people, including 13 US service members.