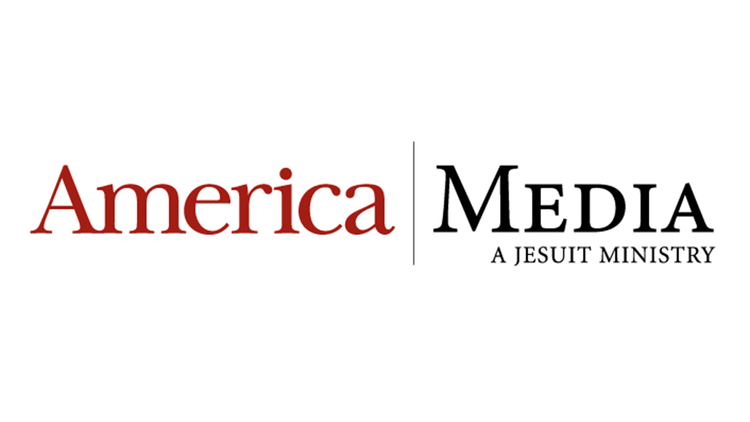 America Media received 55 awards from the Catholic Media Association on July 7 for its groundbreaking coverage of events at the intersection of the church and world across print, digital, audio and video.
Recognized for both its intellectual content and spiritual resources, America Media received honors in the categories Best Essay, Best Feature Article, Best Website, Best Reporting of Social Justice Issues, Best Freestanding Presentation of Online Video, Best Writing (Analysis and In-Depth) and more.
The Catholic Media Association, which has over 200 member organizations, provides professional development and networking opportunities for journalists and media specialists committed to providing a Catholic perspective. Their annual awards honor the outstanding contributions of Catholic media organizations and individual media producers in the United States and Canada
The full list of awards is presented in the July-August issue of "the Catholic Journalist," the Catholic Media Association's magazine.
First Place
Best Freestanding Presentation of Online Video – Explainer: "Is this the end of the traditional Latin Mass?"
Best Video – Hot Topic – The COVID-19 Pandemic: "A religious community loses 13 Sisters to Covid"
Best Multimedia Package – Violence in Our Communities: "How Catholic Leaders Helped Give Rise to Violence at the U.S. Capitol"
Best Multimedia Package Series: Learning to Pray with James Martin, S.J.
Best Podcast – Expression of Faith: Jesuitical: A podcast for young Catholics
Best Use of Live Video in Social Media: "How to make spiritual sense of the attack on the Capitol"
Best Regular Column – Pandemic: Jim McDermott, S.J., "Covid has brought two parallel worlds to L.A.: one hopeful, one overwhelmed by suffering"
Best Coverage – Religious Liberty Issues: Massimo Faggioli, "What Joe Biden (and all American Catholics) owe Jesuit John Courtney Murray"
Best Coverage – Racial Inequalities: J.D. Long-García, "The Jesuits have pledged to raise $100 million to advance racial healing. But reconciliation is about more than money."
Best Feature Article – National General Interest Magazines: Colleen Dulle, "Women are rising to new heights at the Vatican. Could they change the church forever?"
Best Original Poetry: Joe Hoover, S.J., "Advent Dawns at the Sacred Cafe"
Best Reporting on Social Justice Issues – Care for God's Creation: John W. Miller, "Is it time for Catholics to stop eating meat?"
Best Reporting on Social Justice Issues – Life and Dignity of the Human Person: Michael J. O'Loughlin, "How the Catholic Worker movement inspired one couple to open their doors to people with AIDS"
Best Book Review Section: Spring 2021 Literary Issue
Best Review: Mary Gordon, "A lover of God, surrounded by geniuses"
Best Writing – In-Depth: Eve Tushnet, "Conversion therapy is still happening in Catholic spaces—and its effect on L.G.B.T. people can be devastating"
Second Place
Best Website – Magazine or Newsletter
Graphic Artist/Designer of the Year: Shawn Tripoli
Best Freestanding Presentation of Online Video – News: "Why is Pope Francis Visiting Iraq?"
Best Freestanding Presentation of Online Video – Pro-Life Activities: "How Pope Francis is changing the Vatican's tone on LGBT people"
Best Freestanding Presentation of Online Video – Panel Discussion: "Why an 84-year-old Indian Jesuit—Fr. Stan Swamy—is in prison"
Best Multimedia Package – Pro-Life Activities: Coverage of the Communion Wars around President Biden
Best Multimedia Package – Hot Topic – The COVID-19 Pandemic: "'We remember them': A poem for those who died of Covid-19"
Best Use of Video on Social Media – News Organization: "Fr. Michael Trail gets his Covid vaccine in Chicago"
Best Podcast – Topical News: Inside the Vatican
Best Podcast – Social Justice Issues: Plague: Untold Stories of Aids and the Catholic Church
Best Regular Column – Arts, Leisure, Culture and Food: James T. Keane, "Sally Rooney isn't just the 'Snapchat Generation's' Catholic novelist (but she is that)."
Best Coverage – Immigration: J.D. Long-García, "Joe Biden's $4 billion plan to discourage Central American migration at its source"
Best Coverage – Political Issues: Michael O'Loughlin, "This nun has tweeted a prayer for Trump every day for four years. It hasn't gotten any easier."
Best Essay – National General Interest Magazines: Kaya Oakes, "How the women of the Bible helped me reimagine my barrenness"
Best Feature Article – National General Interest Magazines: John Rosengren, "Meet the Millennial Nuns"
Best Reporting on Social Justice Issues – Dignity and Rights of the Workers: John W. Miller, "Pope Francis agrees: Equal pay for women is long (long) overdue"
Third Place
Magazine of the Year – National General Interest Magazines
Best Multimedia Package – News: "We must share our memories of 9/11, no matter how difficult they are to communicate"
Best Multimedia Package – Seasonal Issue: Hark! The stories behind our favorite Christmas carols
Best Multimedia Package – Hot Topic – The COVID-19 Pandemic: "Nursing homes were broken long before Covid-19"
Best Podcast – Expression of Faith: Hark! The stories behind our favorite Christmas carols
Best Use of Live Video in Social Media: "We remember them | A virtual prayer service for all who died of Covid-19"
Best Online Content Not Published in Print – News: "U.S. troops may be gone, but Catholic Relief Services continues to aid desperate Afghans under Taliban rule"
Best Editorial: "Reverence for the Eucharist transcends politics"
Best Essay – National General Interest Magazines: Dorothy Fortenberry, "Latin Mass, women priests, celibacy? Climate change will make all the church's arguments pointless"
Best Original Poetry: Preeti Vangani, "Raising Mothers"
Honorable Mention
Videographer/Video Producer of the Year: Deniz Demirer
Best Freestanding Presentation of Online Video – Depiction of Religious Life: "Who is the Holy Spirit? Wisdom from senior Jesuits"
Best Multimedia Package – Violence in Our Communities: "The Racist Attack on our Nation's Capitol"
Best Podcast – Topical News: Jesuitical: A podcast for young Catholics
Best Podcast – Expression of Faith: Church Meets World: The America Magazine Podcast
Best Coverage – Pandemic: "After Covid, Mass will never be the same. Maybe that's a good thing."
Best Editorial: "The Catholic Church must come clean—completely—about what it did to Native Americans"
Best Essay – National General Interest Magazines: Grant Kaplan, "The Crisis in Catholic Theology"
Best Reporting on Catholic Education: J.D. Long-Garcia, "How an 11-month school year and 10-hour days help prepare boys in Phoenix to be men for others"
Best Reporting on Social Justice Issues – Care for God's Creation: Ricardo da Silva, S.J., "Explainer: What are Pope Francis and the Vatican doing to fight climate change?"
Best Writing – Analysis: Barton T. Geger, S.J. "St. Ignatius was against women Jesuits. Do his arguments still hold up?"
Best Writing – Analysis: Serena Sigillito, "There's more than one way to be a Catholic feminist"
Best Writing – In-Depth: Colleen Dulle, "An inside look at Dorothy Day's contested canonization process"