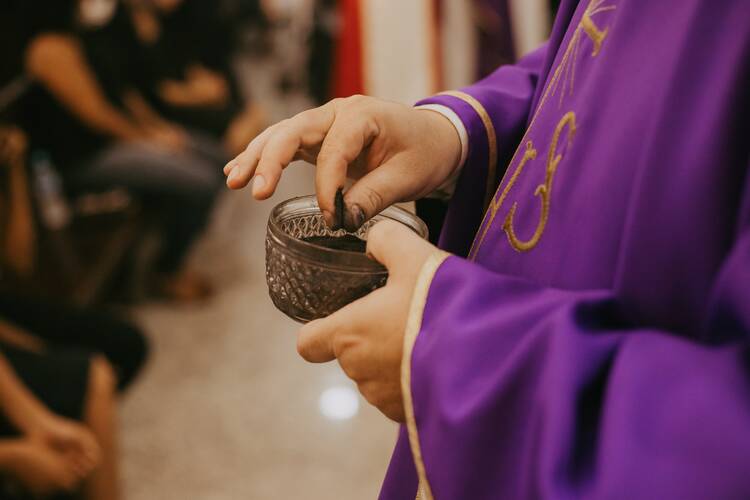 A Reflection for Ash Wednesday
Readings: Joel 2:12-18 2 Corinthians 5:20-6: 2 Matthew 6:1-6, 16-18
The wounds of war are long lasting. That is the ever so timely reminder of Aftermath: Life in the Fallout of the Third Reich 1945-1955 (2022). In telling the story of post-war Germany, Harald Jähner writes that war altered not only the land and its cities; it changed beyond recognition even the most beloved of human faces.
Hundreds of thousands of German mothers and grandmothers talked about how their husbands, after many years, had suddenly turned up at the front door, holding discharge papers as if to identify themselves. Or how a scruffy man in a soldier's coat had been loitering in the street outside the house. How he had kept staring up at her window, and how it had only gradually dawned on her that the man downstairs must be her husband. Or how someone down in the courtyard had approached her son so persistently that she had wanted to throw him out, and how her son had finally stood up and said: "Look, it's Dad."
Returning German soldiers were also shocked. They longed to see the young faces whose photos had sustained them. What they often found was a wife who "was scrawny and grey and looked miserable."
Strange. We know that nothing stays the same, yet we live as though nothing ever changes. Part of the power of Ash Wednesday's ashes is the way they immediately mar our faces. In America, we return down the aisle with a large cross on our foreheads. It could just easily be seen as a large "X," as though we have simply been canceled.
Part of the power of Ash Wednesday's ashes is the way they immediately mar our faces.
The Roman Catholic ritual offers two options for what is said as the ashes are administered: "Repent, and believe in the Gospel," or "Remember that you are dust, and to dust you shall return." If some still prefer the latter, is it because the message so closely aligns with those of the ashes. "See this face? It won't last."
We need that annual, ritual reminder. We may never greet a long-lost spouse, as so many did after the Second World War, but we do see loved ones whose faces are ravished by sickness. Or we miss seeing a friend for a year or two and are shocked by the toll of time. Even without life going awry, when we study school photos, we lament how quickly our children grow up.
Lent is about readying ourselves for what is to come. We do that methodically through prayer, fasting and almsgiving. Yet Ash Wednesday itself arrives with a bit of a startle. Faces get canceled. First, those parading by us in church. Then, when we find a mirror, there is a uniquely personal reminder. "See this face? It won't last." Nothing, save God, stays the same, and we must not live as though nothing ever changes.