Monday, June 21, 2021 |
Tag Cloud
Tags:
Christian
,
covid-19
,
Education
,
Gospel
,
Maryland
,
Media
,
News
,
nonprofit
,
Washington
,
Worthy News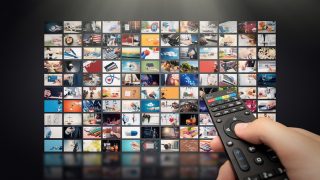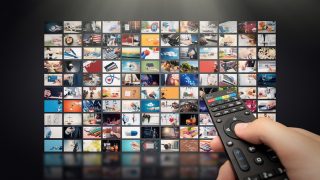 by Karen Faulkner, Worthy News Correspondent
(Worthy News) – US Christian radio and television stations that broadcast the Gospel message saw a remarkable increase in listeners and viewers during the 16 months of COVID-19 lockdown, the Washington Times reports. The US has over 4,000 Christian media outlets.
Commenting on the increased popularity of Christian media during the pandemic, Bill Reeves, who runs the Christian networks K-LOVE and Air-1 Radio said in a statement: "We have also continued to increase in our domestic streaming numbers, and hold a strong Top 10 audio-streaming position in the US."
Reeves, who is also CEO of the Christian nonprofit Education Media Foundation added: "We also launched our podcast platform, AccessMore, in May of 2020 and have had a very strong first year."
In another example of good news during the pandemic, radio station WAVA-FM, which serves the Washington DC/Maryland/Virginia areas, reported an estimated increase of over 300,000 listeners each week during the pandemic, the Times said. Similarly, a contemporary Christian music station based in Maryland reached around 400,000 listeners a week, Nielsen Audio reported.
According to a 2021 survey published in RadioWorld, 80% of Christian radio listeners are the most likely to recommend their preferred outlets to others, the Times reports. Public radio listeners came in second at 75%, while news/talk listeners came third at 34%.
We're are being CENSORED … HELP get the WORD OUT! SHARE!!!
Copyright 1999-2020 Worthy News. All rights reserved.
If you are interested in articles produced by Worthy News, please check out our FREE sydication service available to churches or online Christian ministries. To find out more, visit Worthy Plugins.