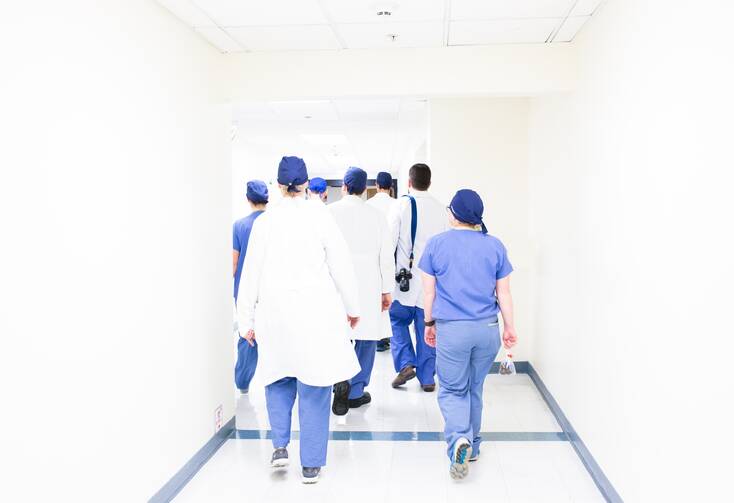 This week on "The Gloria Purvis Podcast," Gloria talks with Dr. Wes Ely, a professor of medicine at Vanderbilt University School of Medicine, whose research has focused on improving the care and outcomes of critically ill patients with I.C.U.-acquired brain disease.
New medical research is revealing the detrimental effects of being sedated or placed in a medically induced coma for an extended period of time. And with the surge of Covid-19 patients in intensive care units, the rates of brain disease, including dementia, from these procedures has only increased.
Dr. Ely is the author of the book Every Deep-Drawn Breath, which shares his quest to return humanity to the medical profession by tending to patients' emotional and spiritual needs as well as his effort to end a practice in I.C.U.s that leaves patients suffering from long-term brain problems. The title of his book is taken from John Steinbeck's East of Eden, which reads "The skin tastes the air, and every deep-drawn breath is sweet."
Gloria and Dr. Ely discuss the dangers of prolonged sedation and how to advocate for your loved ones when they are receiving critical care. "This is an entire person. This is not just a set of lungs on a ventilator," Dr. Ely says. "It's an entire person of inestimable worth."
Over the course of his long and storied medical practice, Dr. Ely had the honor of caring for the poet Maya Angelou in advance of her reading at President Bill Clinton's inauguration. Dr. Ely was inspired to become a physician, in part, because of Maya Angelou's writing. "I write from the Black perspective," Ms. Angelou told her son, "but I aim for the human heart." Upon hearing these words, Dr. Ely made them a personal mantra for his own life and medical practice. He aims always for the human heart.
To support the work of America Media, please consider purchasing a digital subscription.
Related links: