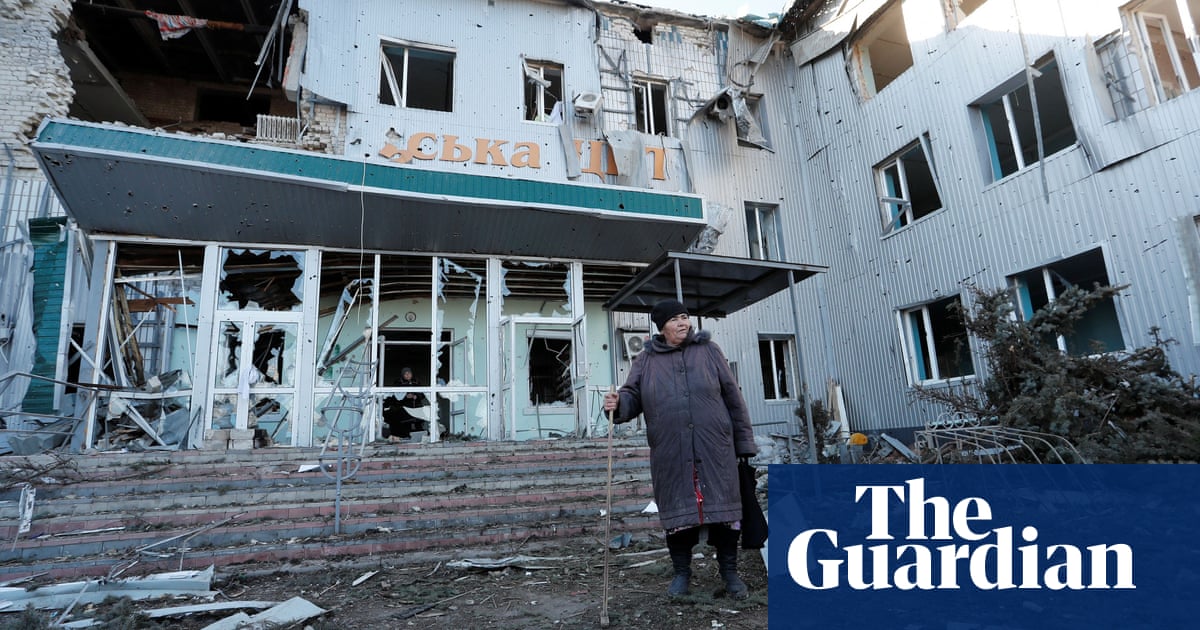 A rocket attack on a military base near Lviv has killedat least 35 people and injured 134, according to the area's governor. Large explosions were seen on Sunday at the base in Yavoriv, a garrison city close to the Polish border. The rocket attack took place at 5.45am.
The Polish president, Andrzej Duda, believes Russia could use chemical weapons as Vladimir Putin is in "a very difficult situation", and says that scenario would be a "gamechanger" for Nato.
The Ukrainian military says Russian forces are continuing to use civilian infrastructure for military needs, placing units and equipment at high-risk objects and carrying out shelling on civilians in violation of international humanitarian law.
Ukraine says its forces have claimed more than 12,000 Russian personnel as well as 374 tanks, 1,226 armoured combat machines and 140 artillery systems.
Britain's defence ministry says Russian forces are attempting to surround Ukrainian forces in the east of the country as they advance from the direction of Kharkiv in the north and Mariupol in the south.
The Ukrainian president, Volodymyr Zelenskiy, has claimed Russia is trying to create new "pseudo-republics" in Ukraine to break the country apart, but says Russian forces have neither the strength nor the spirit to conquer Ukraine.
The Russian military has reportedly installed a new mayor in the occupied south-eastern Ukrainian city Melitopol following the alleged abduction of the elected mayor, Ivan Fedorov, on Friday afternoon.
The town of Volnovakha in the Donetsk region of Ukraine has been totally destroyed by Russian bombardment, according to the regional governor, Pavlo Kyrylenko. A local hospital was destroyed, forcing people to gather in the basement as pro-Russian separatists took over the town.
Seven civilians have died after coming under Russian fire while trying to flee fighting near Kyiv. Ukraine initially accused Russia of firing at a convoy of civilian evacuees from the village of Peremoha while they were in a designated humanitarian corridor, but later said it was not such a route.
New satellite imagery of Mariupol is showing the widespread damage inflicted since Russian forces surrounded the city 12 days ago. More than 1,500 civilians have been killed and humanitarian aid groups say those remaining have not had access to water or medications in days.
The rate of refugees crossing the Ukrainian border has slowed, but neighbouring countries are still struggling to provide shelter for the estimated 2.6 million who have fled since the Russians invaded last month. About 13,000 refugees were evacuated through humanitarian corridors today.
Ukrainian officials informed the International Atomic Energy Agency, the UN's nuclear watchdog, that Russia was planning to take "full and permanent" control of the Zaporizhzhia nuclear plant – an allegation that Russia denies.