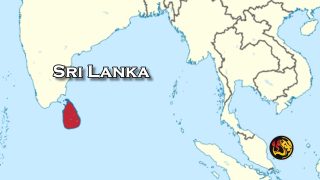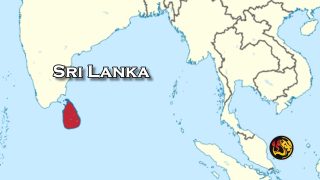 By Stefan J. Bos, Chief International Correspondent Worthy News
COLOMBO (Worthy News) – Sri Lanka's president appointed Prime Minister Ranil Wickremesinghe to the role "while the president is overseas" after fleeing his bankrupt nation facing a state of emergency.
Officials said that President Gotabaya Rajapaksa, his wife, and two bodyguards left aboard a Sri Lankan Air Force plane overnight bound for the city of Male, the capital of the Maldives.
But the crisis was far from over, with angry protesters demanding that Prime Minister Ranil Wickremesinghe also go immediately. Crowds marched to his office Wednesday, but riot police fired tear gas in an attempt to disperse protesters.
Authorities said that a curfew has been imposed in Western Province, including the capital Colombo.
The prime minister pledged to leave once a new government was in place, while his office said "he declared a state of emergency" on Wednesday.
And the turmoil in the Buddhist-majority nation also impacted minority Christians already weary of incidents of persecution, including deadly church bombings in recent years.
BUDDHISM ENFORCED
"Despite being a secular country according to its constitution, Buddhism is clearly favored; believers from Buddhist backgrounds are treated as second-class citizens as they are considered to have betrayed their national identity," added advocacy group Open Doors.
"The Easter 2019 attacks on several churches, which killed more than 200 people and injured 500 more, were committed by a small radical Islamic group," it said. "Three hotels were also targeted. Some 176 children lost one or both parents."
Additionally, several Christian churches have been opposed by neighbors, and some were reportedly forced to close by local officials, Christians said.
Christians are now among the millions of Sri Lankans struggling with food, fuel, and medicine shortages as the nation faces one of its worst economic crises in decades.
In addition, many have been struggling with daily power cuts.
Thousands of furious demonstrators blame the Rajapaksa family and their government for the crisis in Sri Lanka, which recently declared bankruptcy.
We're being CENSORED … HELP get the WORD OUT! SHARE!!!
Copyright 1999-2022 Worthy News. All rights reserved.
If you are interested in articles produced by Worthy News, please check out our FREE sydication service available to churches or online Christian ministries. To find out more, visit Worthy Plugins.