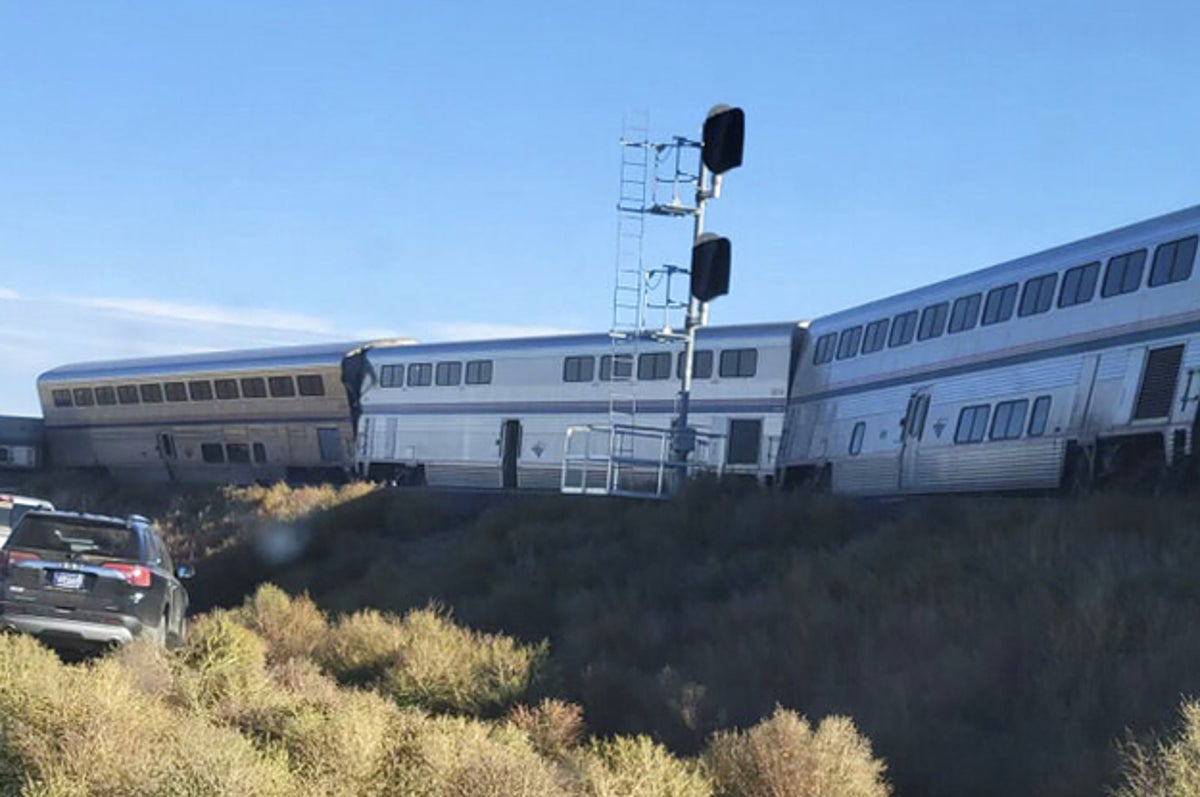 An Amtrak train traveling across the country derailed in Montana on Saturday afternoon, killing three people.
The Empire Builder was heading from Chicago to the Pacific Northwest, carrying approximately 141 passengers and 17 crew members onboard at the time, according to a statement from Amtrak.
Eight of the train's ten cars derailed, at least one flipping completely on its side.
Those killed have not yet been identified. On Sunday, officials from Liberty County announced that five injured people remained in the hospital.
No reason has been given for the derailment, but the National Transportation Safety Board is investigating.
One passenger on board, Jacob Cordeiro, posted multiple photos and videos on Twitter, showing passengers and crew standing alongside the derailed train in a rural setting.
Amtrak said both crew and passengers are among the injured.