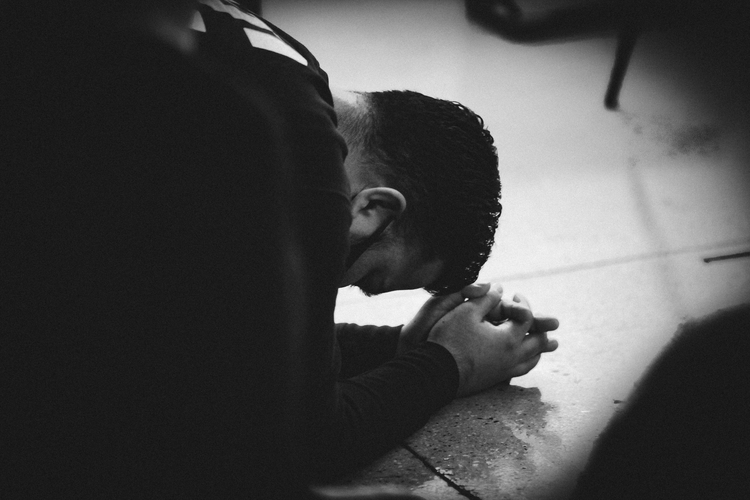 A Reflection for the Twenty-fifth Sunday in Ordinary Time
Readings: Wisdom 2:12, 17-20 James 3:16- 4:20 Mark 9:30-37
The Christian faith is more calling than creed. Yes, it involves belief in the divine person of Jesus Christ and in what he taught to us, but what is Christian faith without Christian practice?
To see our faith as a calling is to recognize that, whoever we are, we have only just begun to live out our discipleship. Indeed, the longer we live and the closer we come to Christ, the more we discover how little of ourselves we have truly surrendered to our Good Lord.
Consider for example, Madame Stahl, a minor character in Leo Tolstoy's Anna Karenina:
Some said that she had made a social position for herself as a virtuous, highly religious woman, while others said that she was at heart that same highly moral being she made herself out to be, living only for the good of others. No one knew what religion she adhered to—Catholic, Orthodox or Protestant—but one thing was certain: she was in friendly relations with the highest persons of all Churches and confessions.
Madame Stahl encourages her new acquaintance Kitty to read the Gospel. Under her influence, her niece Aline seeks out unfortunate people, helps them as much as possible and reads the Gospel to the sick and dying.
The Christian faith is more calling than creed.
Yet in recounting the smallest of incidents, Tolstoy illustrates the great distance between believing in Christ and living in Christ as his true disciple. As her adopted daughter Varenka pushes her wheelchair, Madame Stahl is introduced to a Russian prince. When he remarks on how little she has changed in ten years, Madame Stahl says:
"Yes, God gives the cross and the strength to bear it. I often wonder why this life drags on so…From the other side!" she said irritably to Varenka, who had wrapped the rug round her legs in the wrong way.
We miss Tolstoy's genius if we simply consider Madame Stahl a hypocrite. She is a woman who believes she has accepted Christ. And she has done so, yet not so deeply that she can, at least on this occasion, speak charitably to her daughter. However much she believes, her life is still under the sway of sin. Her faith is still a calling, not an accomplishment.
We do not know the distance Madame Stahl must travel between belief and discipleship. Yes, she is curt, but she may also be in pain or distress. Many of the saints suffered great cruelties, setbacks and physical ailments. The church identifies her saints not by their pleasant dispositions but by what she calls their "heroic virtue," the distance they must travel between their circumstances and a virtuous response to them. Madame Stahl is neither saint nor hypocrite. She stands between the two, just like most of us.
Do we really trust God the way a small child might?
In St. Mark's Gospel, Jesus speaks of his impending death. His disciples "did not understand the saying, and they were afraid to question him" (9:32). They believed in their master, but they could not fathom the depth of discipleship he sought.
Later our Lord finds them disputing who among them is the greatest. In his lesson on leadership, Jesus suggests that a disciple must learn to be like a child, one who trusts and surrenders to a loving Father. That's a trenchant challenge for us as well. Do we really trust God the way a small child might?
The divide between creed and calling runs through our lives as well. We can see the truth so clearly in the scenes Tolstoy and St. Mark create for us. It is much harder to see it in our own lives. That takes prayer, confession of sin and a life of penitence.
Wanting to follow Jesus, believing in him, is indeed the first step. Our Lord is so gentle with us. He only asks us to take one step. Then another will be revealed, and he will ask again. Like Madame Stahl and the first disciples, we do believe. Yet we lack a child's trust. That is what makes following him so frightful.